Posted by Savana Price on 29th May 2019
Are you in search for free SVG files for Cricut? You are in luck! This post features the 50 best websites and designers to get any sort of SVG file for Cricut that you can imagine. Cricut cutting machines use a software called Design Space. Chances are you already familiar with Design Space, but if not be sure to play around with it before delving into the world of free SVG file downloads. Many of my customers use their Cricut to cut vinyl or paper. But if you are unsure if your model will cut your intended medium you will want to do some research first. For instance, you can see what a Cricut Explore will cut, which is very similar to most Cricut models.
If you need a little extra confidence see our guides on How to Buy, Download, and Use A Cutting File, How to Group, UnGroup, Flatten, and Unflatten, and How to Slice, Weld, Attach, Contour, Duplicate, and Delete.
Top Sources for Free SVG Files for Cricut
Finding Free SVG Files for Cricut
I want to take a minute to explain how you can find your very own free SVG files for Cricut. It is a very easy thing to do but can sometimes seem overwhelming with so many sources. That is why having a guide to reference quickly (just like this one!) can be beneficial. The quickest way to find free SVG files is by typing "free SVG files" into Google. There are a few problems with this however:
Social Media Sources – Many of the sources that show up may be from Social Media meaning you must do more research in order to figure out where to download that design.
Same Sources – Generally Google will list multiple pages for the same source. That can sometimes be okay, but it can also sometimes be very limiting or frustrating when you are trying to find what you want quickly.
Lack of Finding Recent Yet Relevant Pages – Google and Bing do a poor job at showing recent pages. New pages must be indexed before they show up and you can bet any brand new posts or new listings are buried deep.
That is just why having some go-to sources is key! This list showing Free SVG Files for Cricut is perfect as it lists the most trusted designers around. Many of these sources list brand new designs on a regular basis, but you will also find some older yet more challenging designs as well.
Support Your Favorite Designers
Whether you are a beginner crafter or seasoned pro these sources are a sure way to keep your creativity flowing. As a kind reminder, please remember that digital artists usually rely on any income from their craft. Therefore, please consider buying products from your favorite SVG designers or from a designer whom you tried a free SVG file from and loved the style of it or the ease of use! Sometimes you can also donate to designers. They will greatly appreciate the kind gesture and as a result will be more likely to keep the freebies rolling in!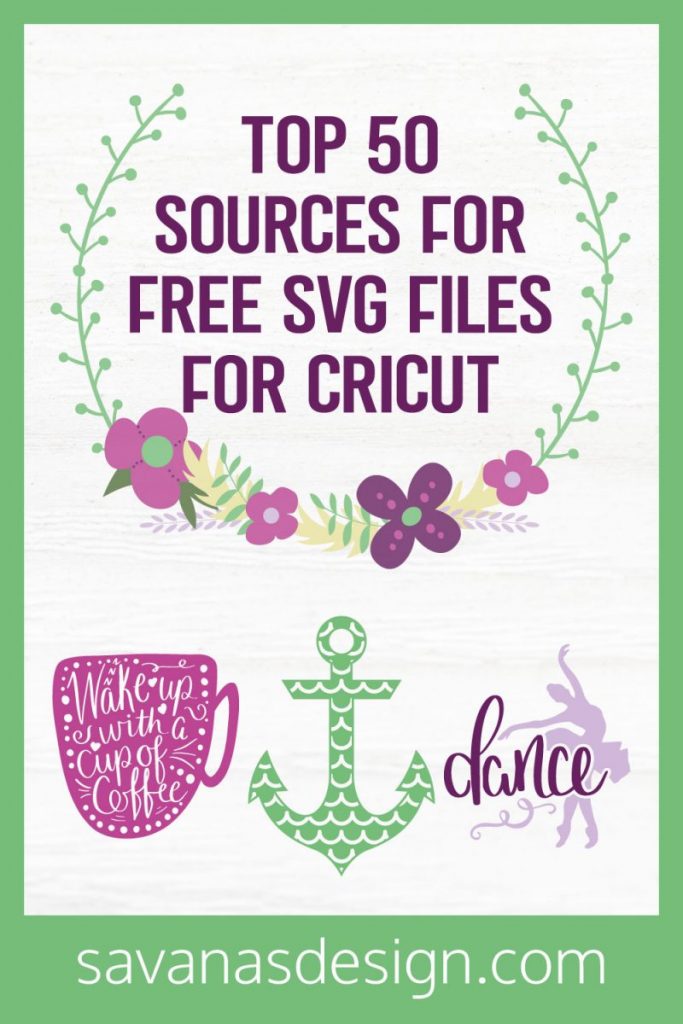 Some links posted in this blog are affiliate links. Does it cost you anything? No. I will receive a small commission from purchases made at no added cost to you. I will only ever promote products and brands that I trust. Using affiliate links means I can bring more helpful information and deals to you!