Posted by Savana Price on 13th May 2020
Last week we went over how to create a circle monogram design and use a circle monogram font in Cricut Design Space. In this blog post, I will demonstrate how you can easily create circle monograms in Silhouette Studio! You will be surprised at just how easy it really is.
Create a Circle Monogram Design
First off, if you want to make a design into a circle monogram design it could not get any easier. Simply open up your cut file design. Use the Draw an Ellipse tool to draw your circle. You will need to hold down the shift key and click and drag your mouse to get a perfect circle. Then you will line up the circle how you wish on top of your design. Select all of your design and the new circle. Finally, you will click on Subtract in the Modify dialog box.
Modify Button:


Subtract Option: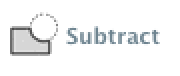 If you wish to have an outlined circle in your design. You will want to have 2 circles aligned center on top of each other. You will select your design as well as the circle on the bottom then Weld them together. Then you will select your design as well as the front circle and Subtract.
Put Circle Monogram Text Within a Design
To put in circle monogram letters, you will click on the Text tool.

The easiest way is to use a font that is already suitable for monograms. You will then type out your letters and change the font to Monogramos.

Select all of your design. Click the Modify button option to open up the Modify dialog box.

Under Compound Paths click on Make. Then you will select Release. This separates your letters.

If you had negative or enclosed space in your letters (like in the letters A, B, D, O, P, Q, and R) you may want to right click on your letter and "Send to Back". Then select the letter and the negative space you wish to delete and select Subtract. Now you have perfect letters that you can move around and create your circle monogram initials.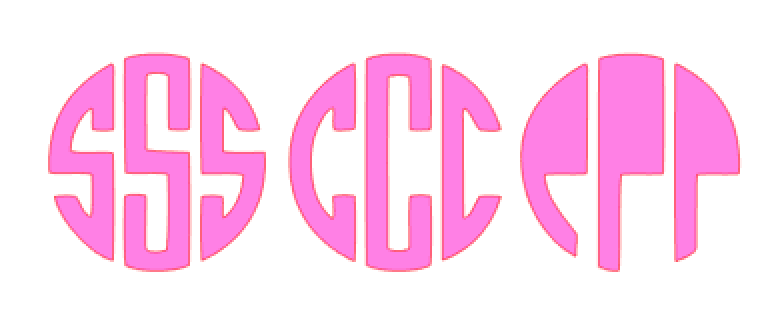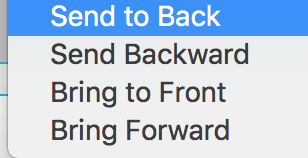 Final results: