Posted by Savana Price on 29th May 2019
Valentine's Day Box Freebie
This week I am giving away a Valentine's Day box freebie. Feel free to use them as treat boxes, gift boxes, Valentine boxes, or anything else that your heart desires! Especially ideal for school children at their Valentine's party! Additionally this cute Valentine box features the phrase "Be My Valentine?" Perfect for adults as well, this easy to create Valentine's Day box freebie is great to use for gift cards, jewelry, and other surprises!
Download the Template
Here is a JPG Version if you are unable to open the PDF file.
11 Simple Steps to Create our
Valentine's Day Box Freebie
To begin with simply print out the box template on thick paper or card stock. 8.5 in. x 11 in. sized paper will work fine.
Secondly cut around the faint thick pink line or if you have the ability to have your cutting machine cut around the shape, have at it!
The faint pink dashed lines are your fold lines.
Fold over the middle fold line to create your front and back of the box.
Now fold the thin edge fold line at the bottom of the template for easy assembly later.
Then bend and fold along the curved edges (which make the sides of the box) as precise as possible.
Earlier I mentioned in Step 5 about the thin edge fold line located at the bottom of the template. Once located, you can begin taping or glueing this part together as it is easiest to start with.
The next step is to carefully fold the ends of the box by overlapping one side over the other and tape or glue the overlapping section together.
Fill your box with delicious Valentine goodies!
In addition, the rounded semi-circle box end can face outward for easy opening.
Finally, you're done!
Valentine's Day Box Freebie Pictures!
In addition, here are some final pictures! (note: I didn't glue my ends together yet)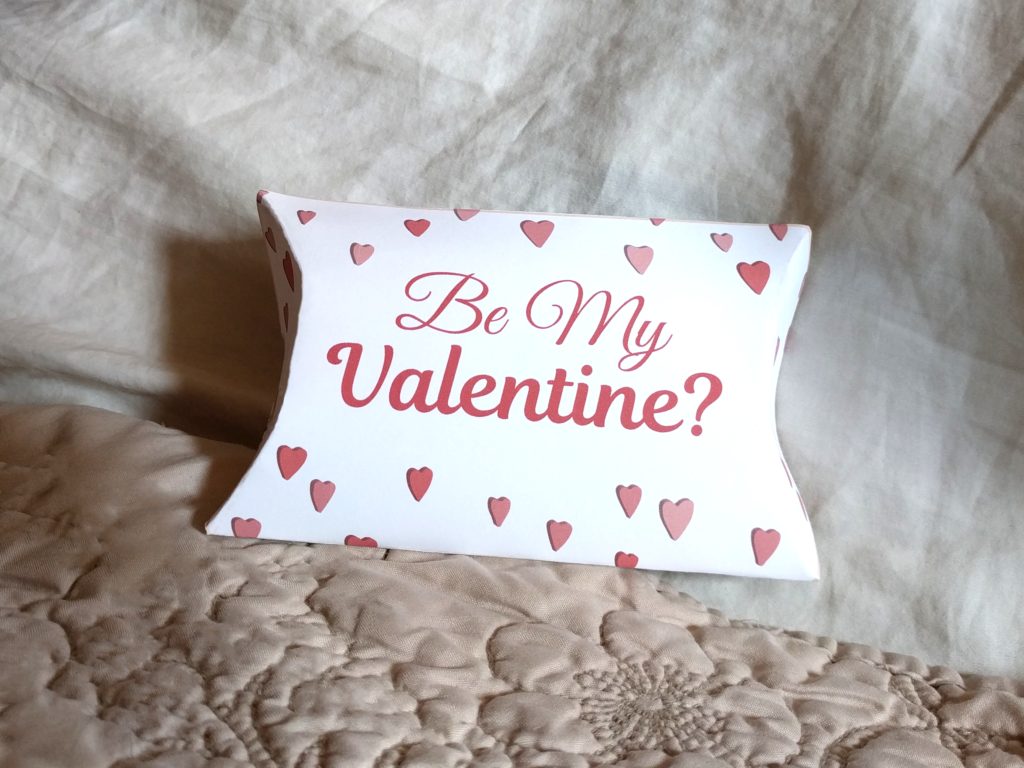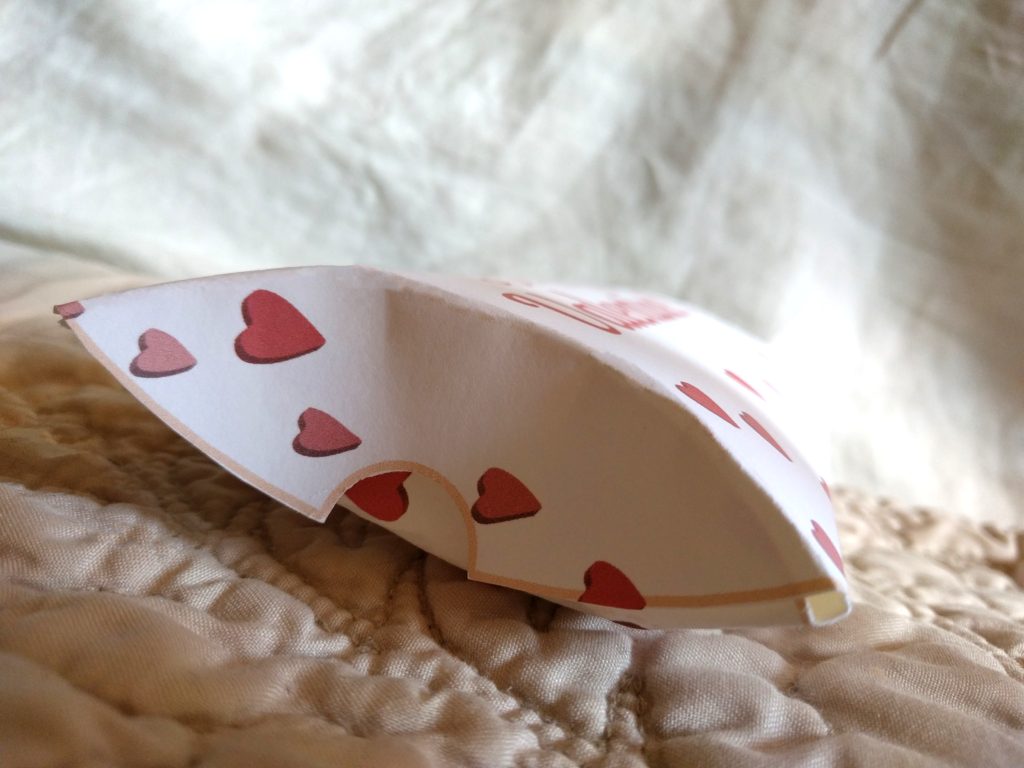 Credit Guidelines
Luckily this project is one that can easily be done in a couple of hours for an entire classroom. But the best part of all is that this project is entirely free! Without a doubt you are guaranteed to have fun creating these adorable Valentine's Day crafts! My only guidelines are that you do not cover up my "savanasdesign.com" text on the box and if you share it online, please link back to savanasdesign.com! Have fun and have a great Valentine's Day!
Please copy and paste this text on your page if you use or share this Valentine's Day Box Freebie on your website or blog:
Valentine's Day Box Designed by <a href="https://savanasdesign.com">SavanasDesign</a>.

In conclusion these are the 11 easy to follow steps to create your own Valentine's Day box! Comment below and show us how yours turned out! Above all we hope you enjoyed our Valentine's Day box freebie!