Posted by Savana Price on 29th May 2019
Free Halloween SVG Cutting Files
I have put together some of the best Free Halloween SVG Cutting Files for you to enjoy! All of these freebies can be used for personal use. If you would like to use them commercially you will have to check out the individual terms of use for each design.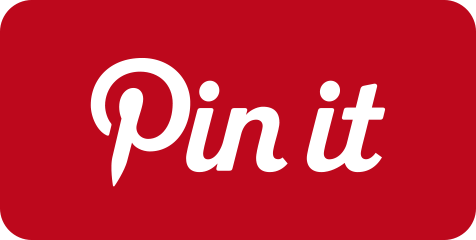 Most of these cut files are very clean and easy to use. I enjoyed putting this list together and I hope you will join me in sharing these amazing designers! Below is the list of designers and links to where you can find and download these files!
First in my Free Halloween SVG Cutting Files list I will briefly mention the svg freebie files that you can download through my website. I have contributed 4 files to this list, and hope you will enjoy them! You can use my files for personal or commercial use, just please make sure to credit me and link back on any product pages. My freebie files include a Free Pumpkin SVG, Halloween Witch SVG, Happy Halloween SVG, and if nothing else I strongly recommend downloading the beautiful Zentangle Pumpkin SVG.
Free Halloween SVG Designs
Next I would love to highlight these amazing freebies from 3dsvg.com. They are so creative and gorgeous; I can not wait to try them out myself!
http://www.3dsvg.com/shop/halloween-svg-files/autumn-nights-and-frights-free-svg/http://www.3dsvg.com/shop/halloween-svg-files/halloween-lantern-free-svg/http://www.3dsvg.com/shop/halloween-svg-files/jack-o-lantern-tea-light-cricut-explore/http://www.3dsvg.com/shop/halloween-svg-files/free-spooky-coffin-svg/
Next, you can find many simple freebies from Chicfetti.com.
http://chicfetti.com/parties/printable-category/party-type/holiday-party/halloween-party/
Lovesvg.com has a few very well designed freebies for you to enjoy. They are so cute and have very clean lines, making them easy to cut on your cutting machine.
https://lovesvg.com/?s=halloween
SVGCuttingFiles.com is a great resource for some beautiful freebies. Their paid designs are also well designed and worth a look.
http://svgcuttingfiles.com/catalog.php?item=944http://svgcuttingfiles.com/catalog.php?item=913http://svgcuttingfiles.com/catalog.php?item=1049
At freesvgs.blogspot.com I was fortunate enough to find some simple and easy to use files.
http://freesvgs.blogspot.com/2016/10/cute-halloween-skull-free-svg-download.htmlhttp://freesvgs.blogspot.com/2016/10/halloween-mesh-free-svg-download-blog.htmlhttp://freesvgs.blogspot.com/2015/10/halloween-page-title-free-svg.html
A secret gem in these websites includes Birdscards.com. Their paper crafts are so creative! From party flags to invitation design, they have you 100% covered for Halloween. https://www.birdscards.com/free-svg-cut-files/halloween-svgs/halloween-elements/
At Lessvgdekldezign.blogspot.com I found a lot of bundled Halloween files. These are great for quick DIY projects and Halloween design. You can change the language to English in the top right Google Translate bar.
http://lessvgdekldezign.blogspot.com/search?q=halloween
At shop.loriwhitlock.com you can find a few freebies one of which is "There is nothing quite like a fall day" this one is perfect for both Halloween as well as the Thanksgiving holiday! Lori does not offer a ton of freebies, but I truly hope she adds more in time.
http://shop.loriwhitlock.com/FREE-svg-cuts
At Freedesigns.com I found this hidden gem. This would make a great light or lantern box if you have a little extra time!
http://freedesigns.com/free-halloween-silhouettes-svg-file/
Last but not least is a Halloween Bundle found at freevectorsite.com. These files are very clean making it a piece of cake for your cutting machine. The ghosts are oh so cute!
http://freevectorsite.com/halloween-elements/
I hope you enjoyed this list of Free Halloween SVG Cutting Files – Please Like and Share this post!
Link this Post!
Link this post:
<a href="https://savanasdesign.com/blog/free-halloween-svg-cutting-files/">Free Halloween SVG Cutting Files</a>
Link this post (with image):
<a href="<img src=" https:="" savanasdesign.com="" blog="" free-halloween-svg-cutting-files="" "=""><img src="https://savanasdesign.com/product_images/uploaded_images/free-halloween-svg-cutting-files.jpg">"></a>