Posted by Savana Price on 21st May 2020
Design Space is actually extremely easy to use on an iPad. First, you will want to make sure that you have the Design Space App installed on your iPad.
In this article I will show you all of the options you can use on the Design Space App!
This is the Design Space screen when I open up the App - a blank canvas with tools.
You can now see a few options and tools. These include a Circle with initials, Floppy Disk, "Home", "Canvas", "Make", Image, Text, Shapes, Upload, Actions, Edit, Sync, Layers, Undo, Redo, Camera, Settings, Make It
Most of these options are self-explanatory.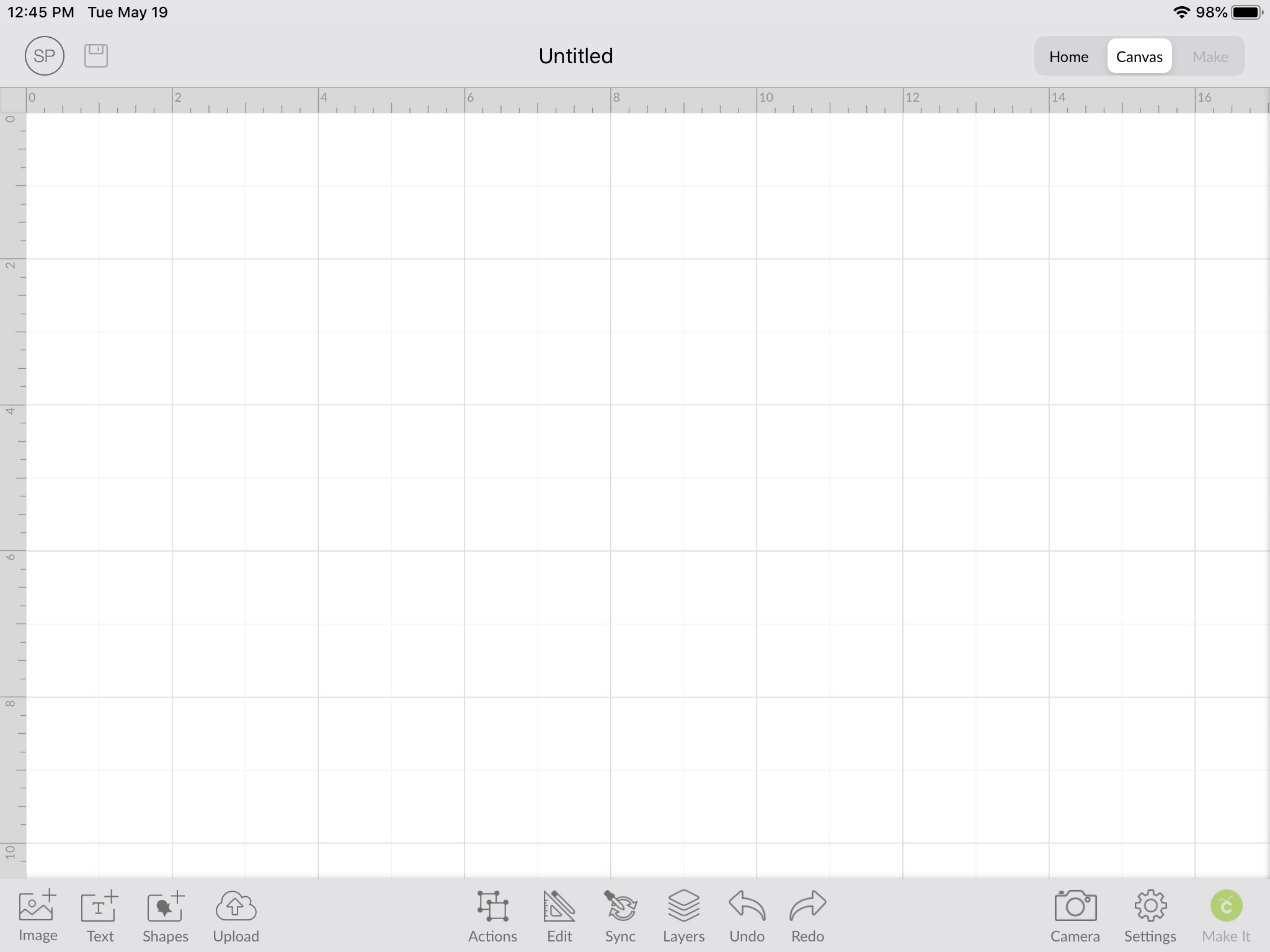 The Circle With Initials is pretty much your account settings.
When you click on it, it show you these options:
View Profile
Machine Selection
Machine Setup
Cricut Access
Print Then Cut Calibration
Manage Custom Materials
Help & Feedback
About
Sign Out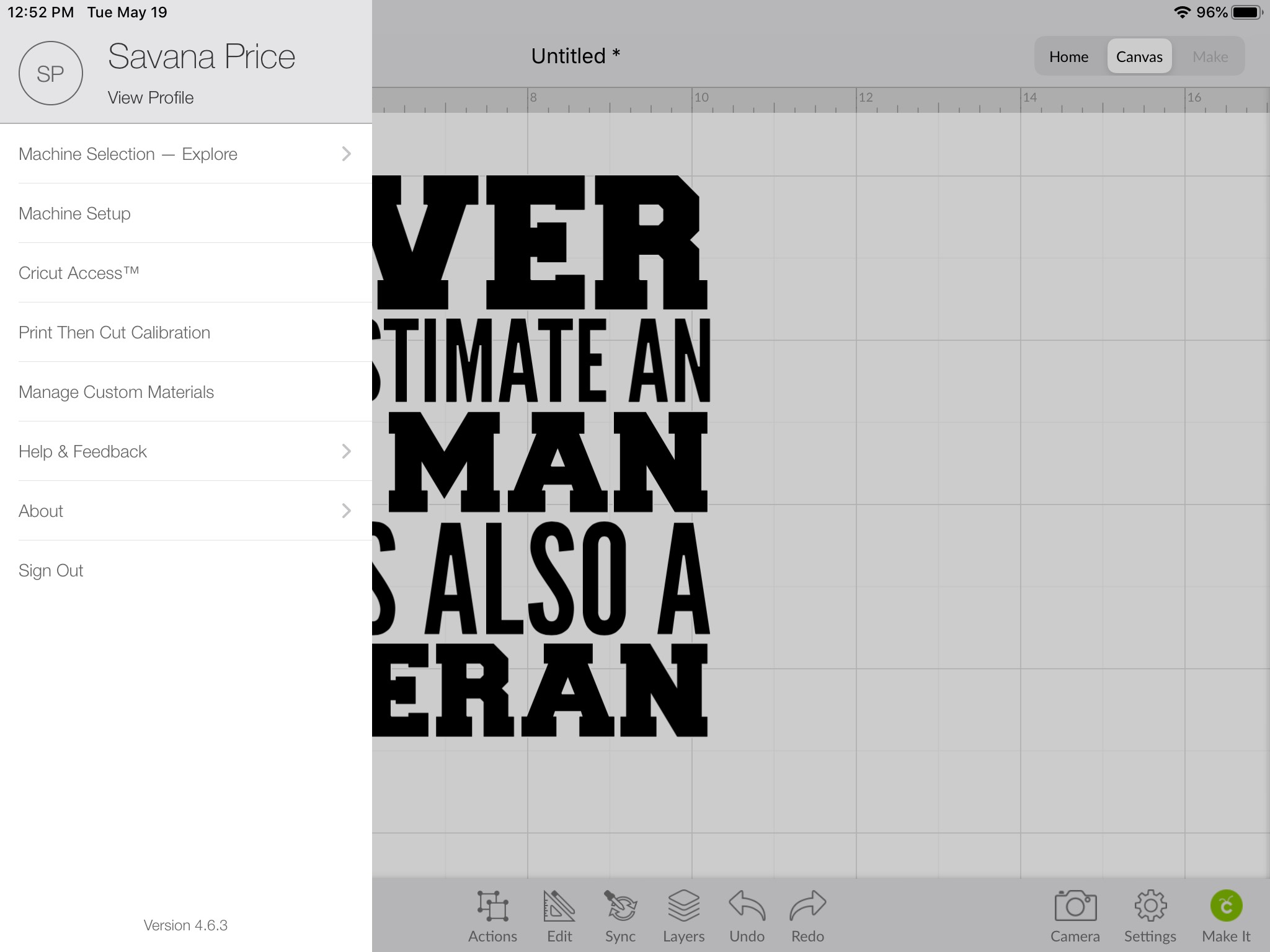 Floppy Disk: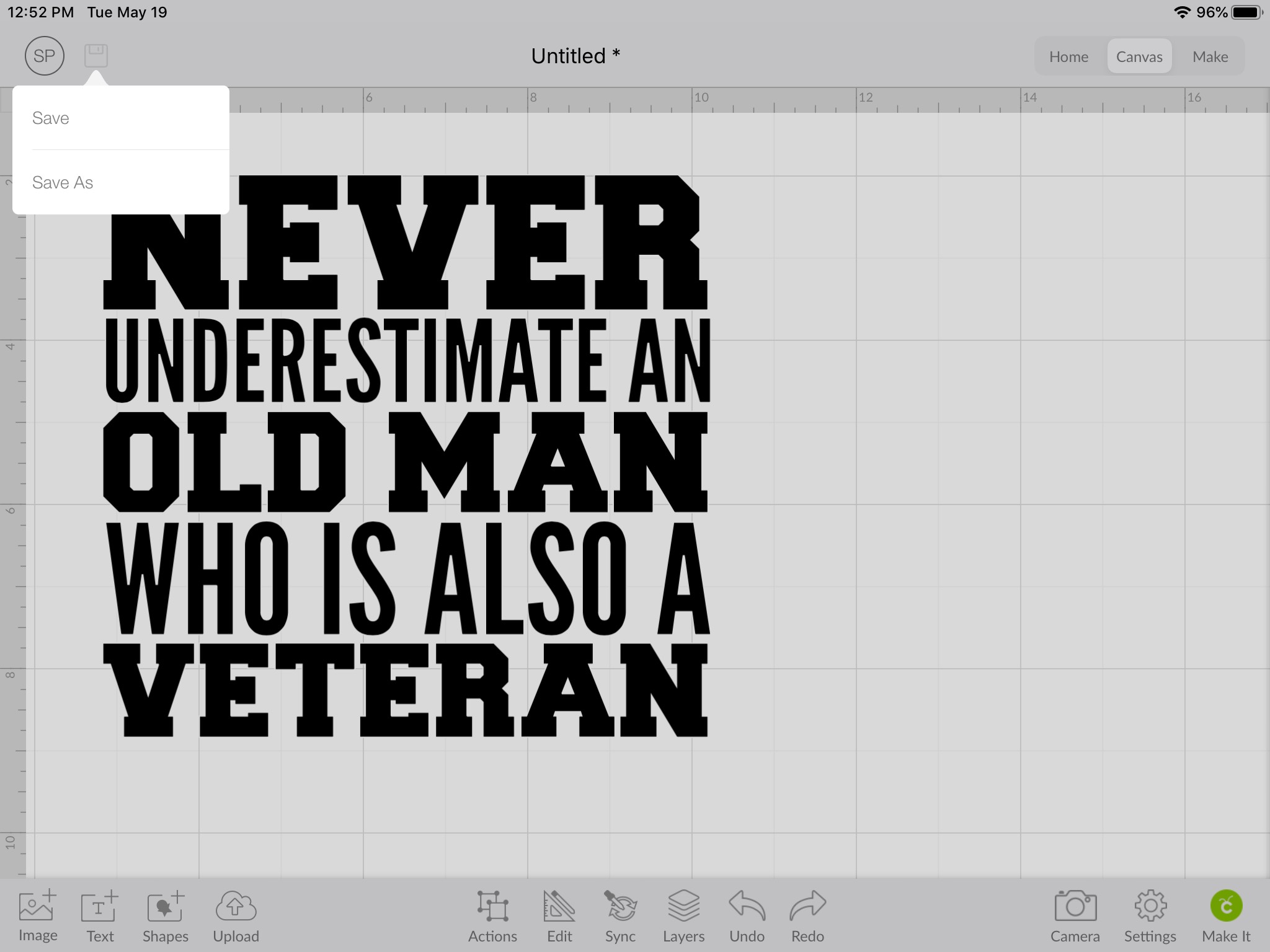 Home:
Shows you project ideas in which you can view and download.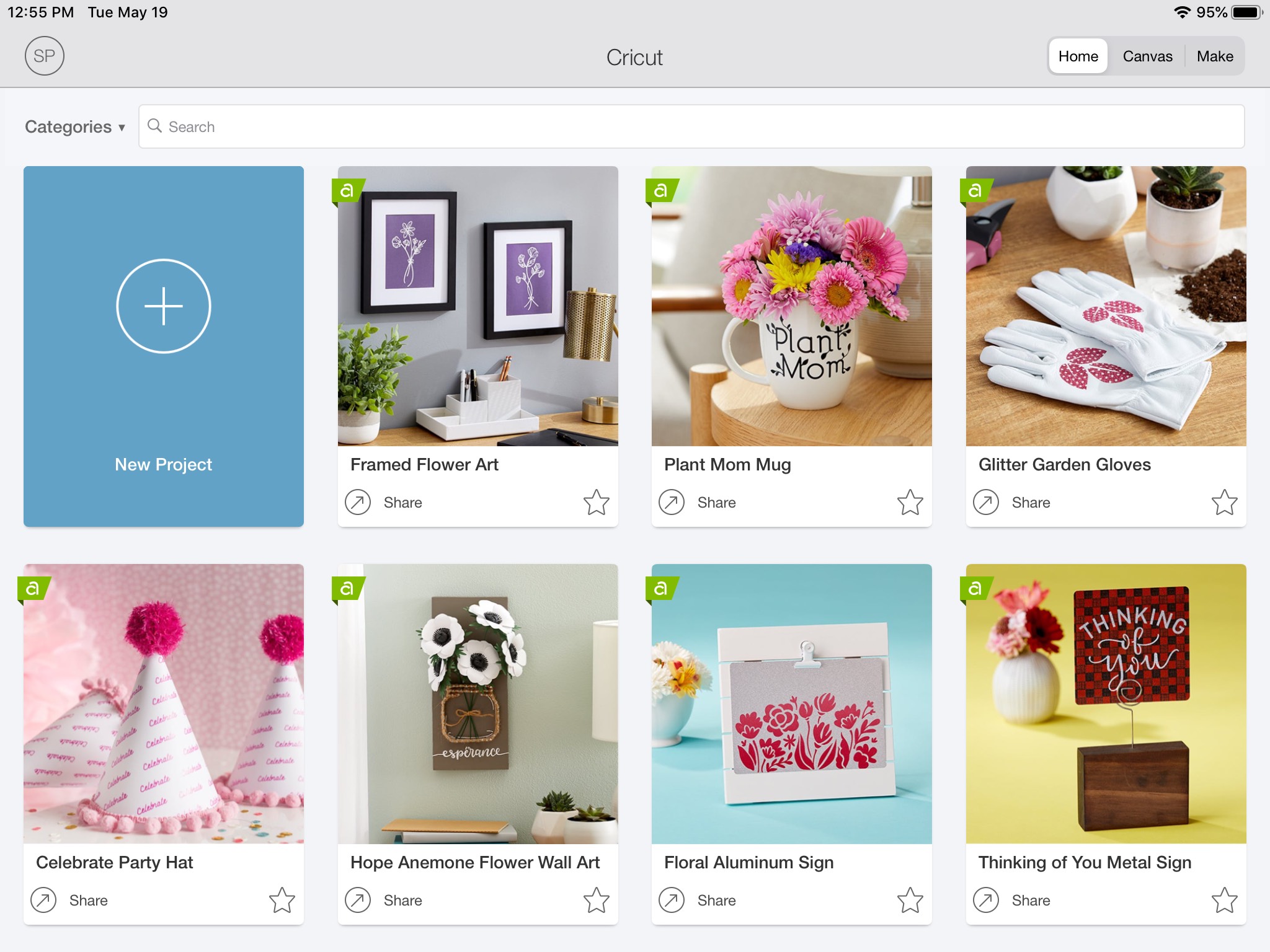 Canvas:
Your work space to design or upload a design. In my example below I uploaded my design on top of the blank canvas.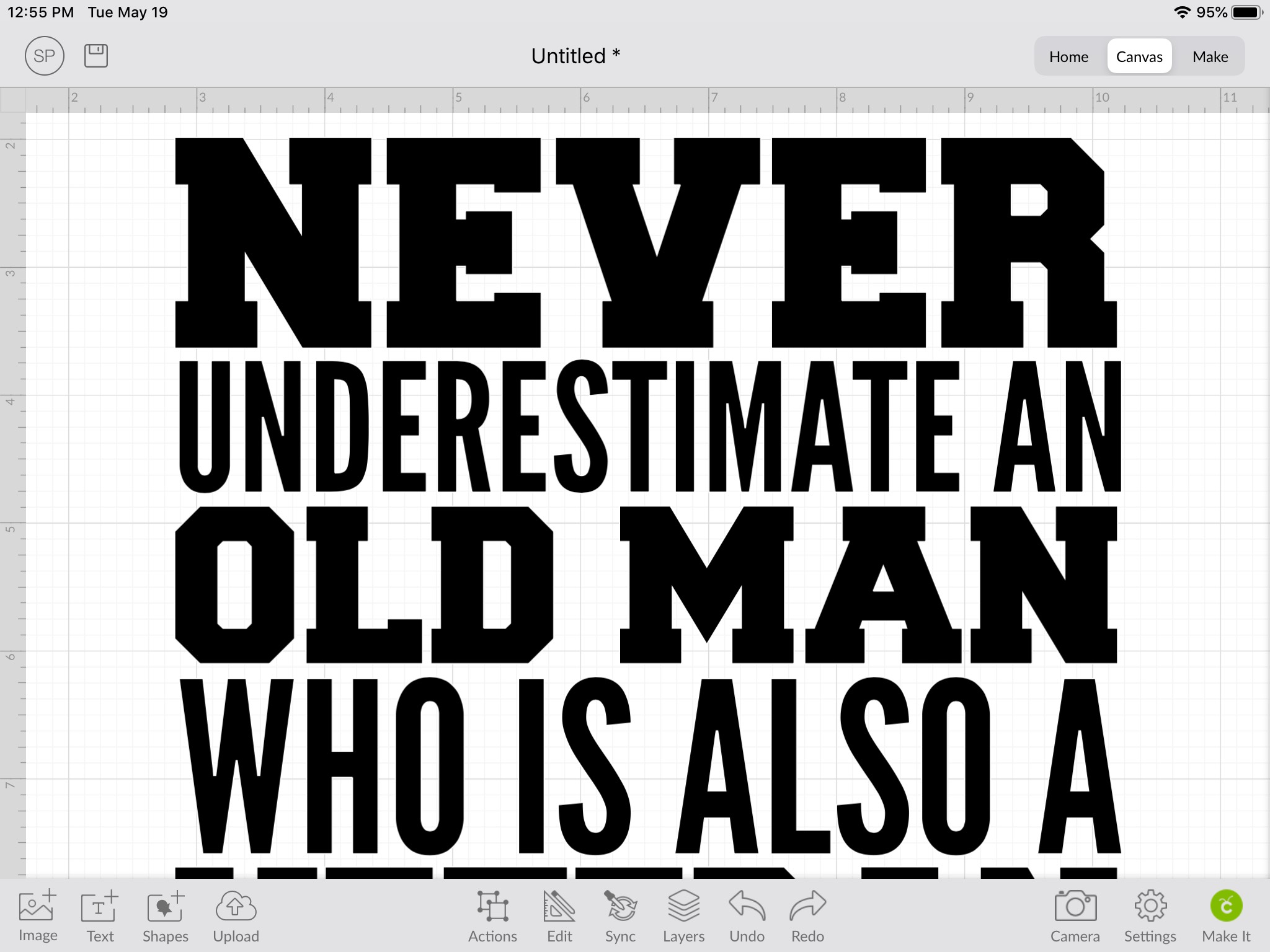 Make:
Takes you to the Make It screen to send your design to your machine.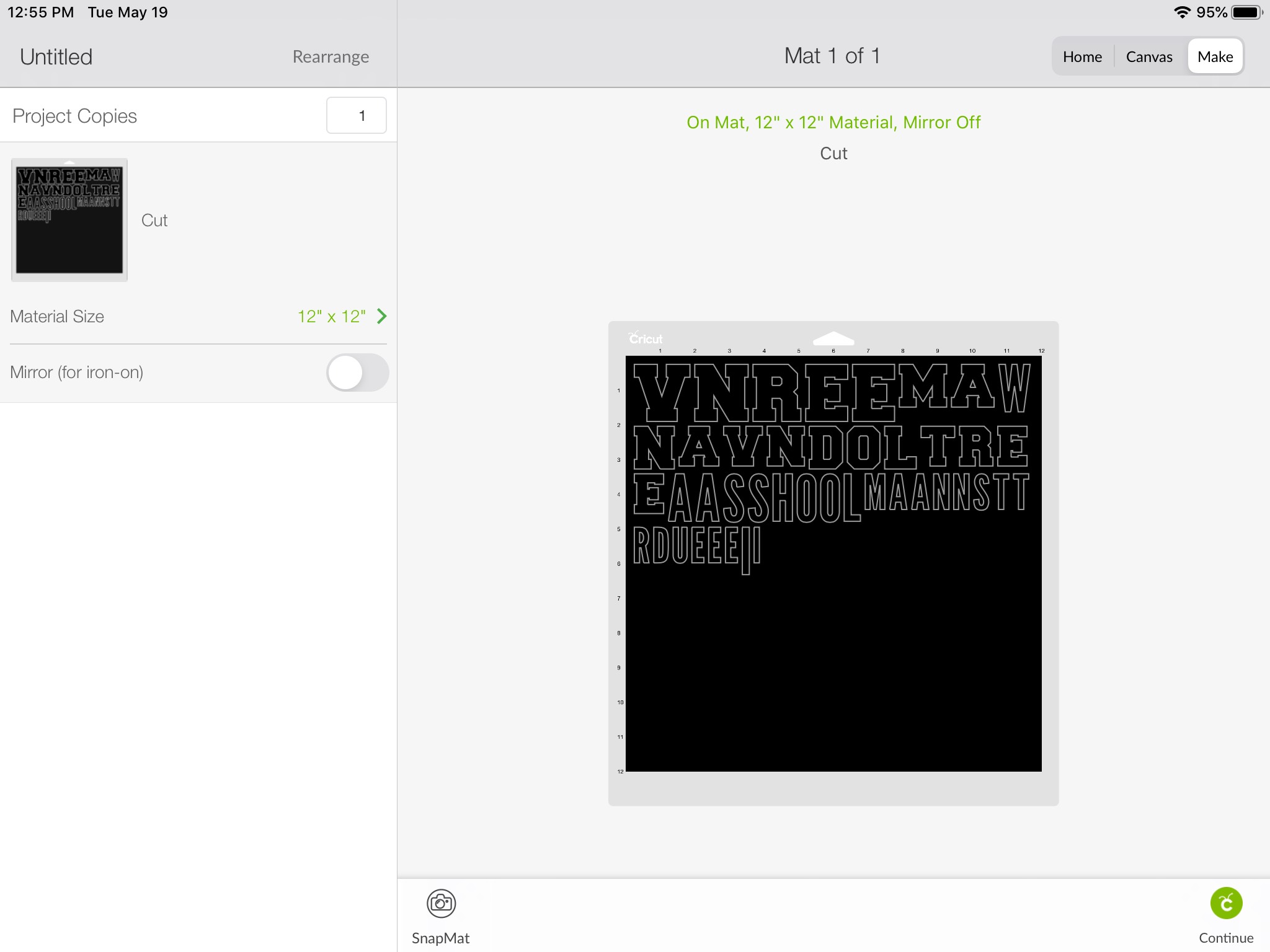 Image:
Opens up a list of project ideas.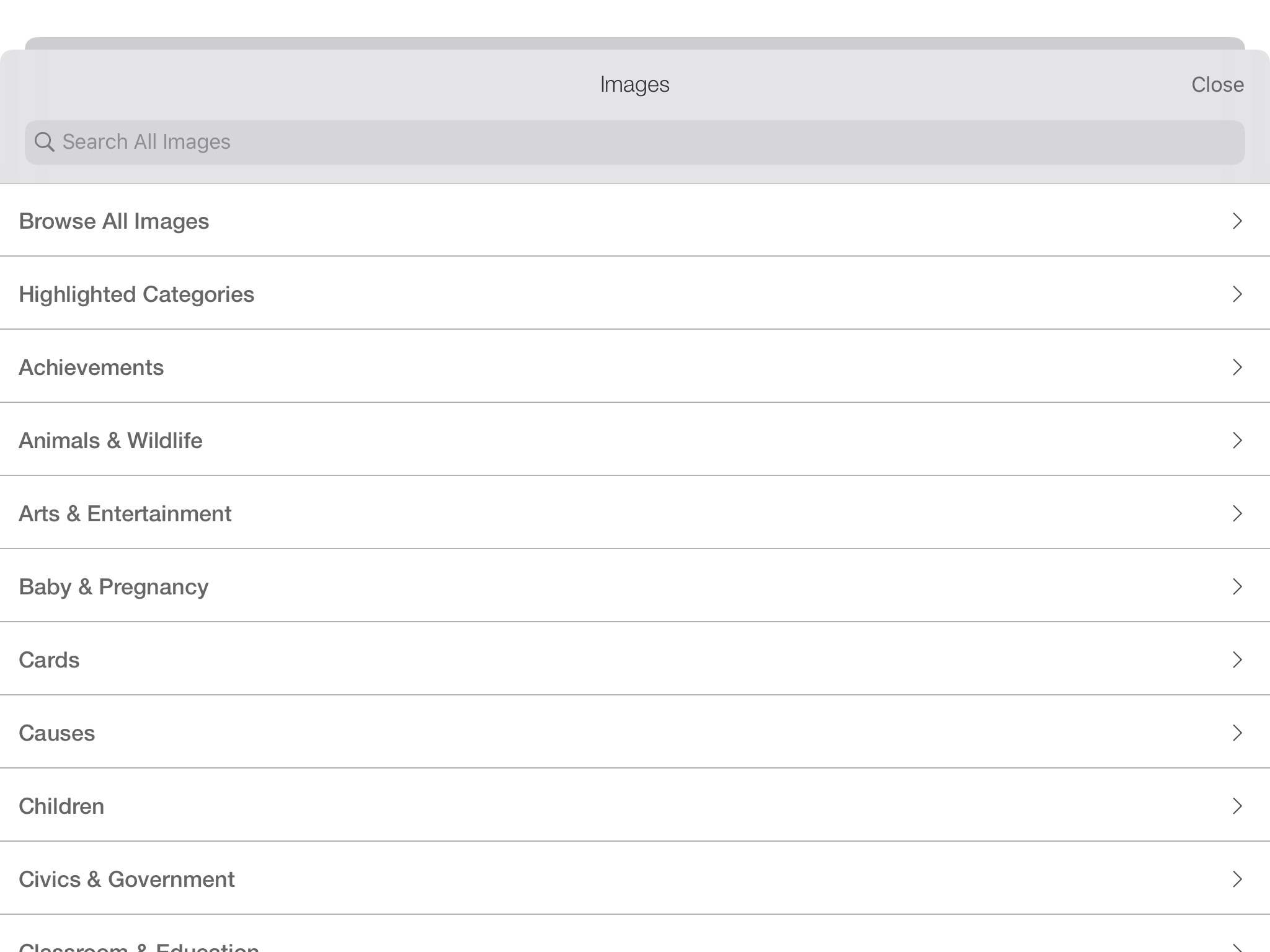 Text:
Shows Insert Font dialog box.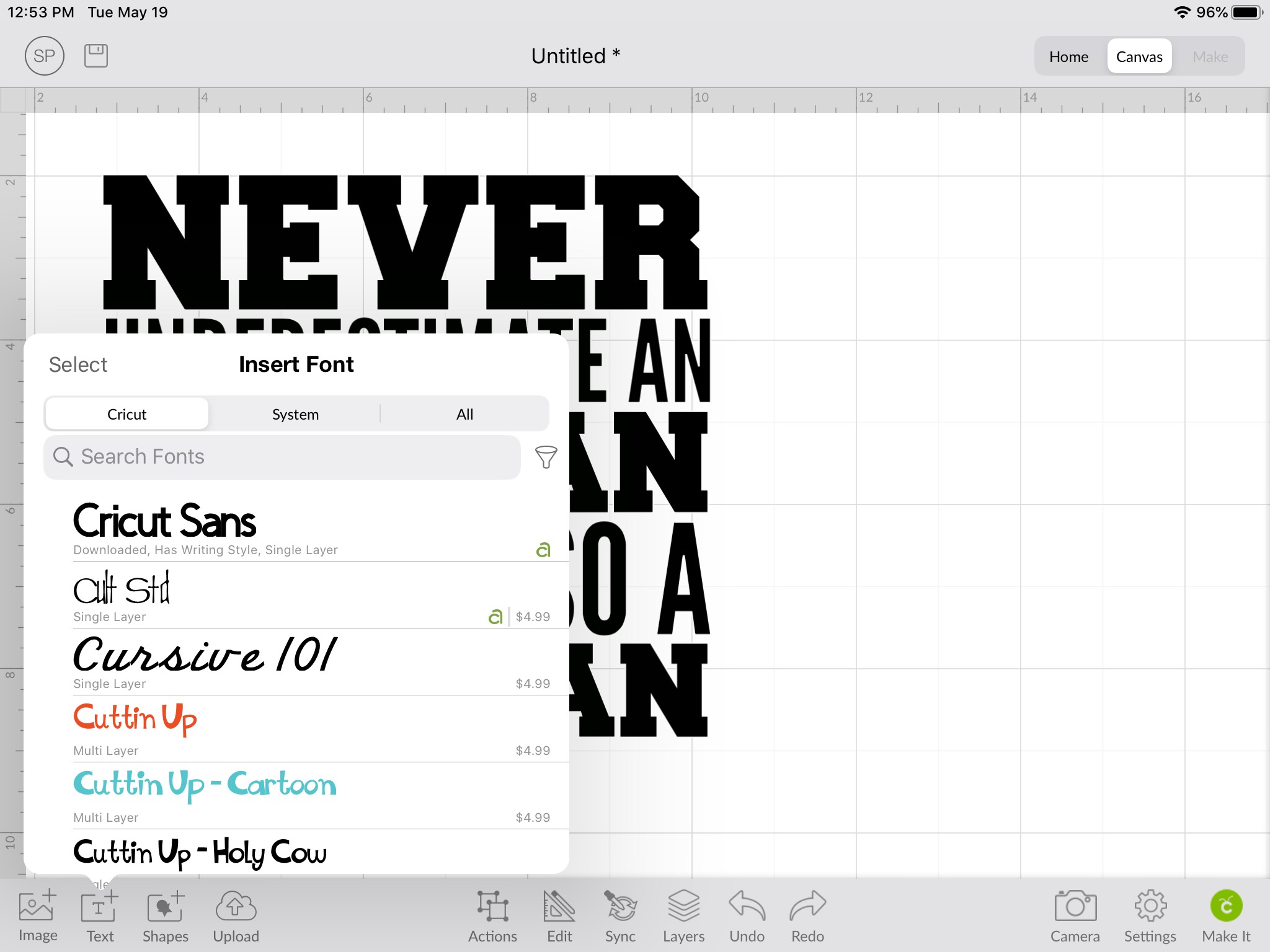 Shapes:
Allows you to add in any of these shapes:
Line
Circle
Triangle
Square
Pentagon
Hexagon
Octagon
Diamond
Star
Heart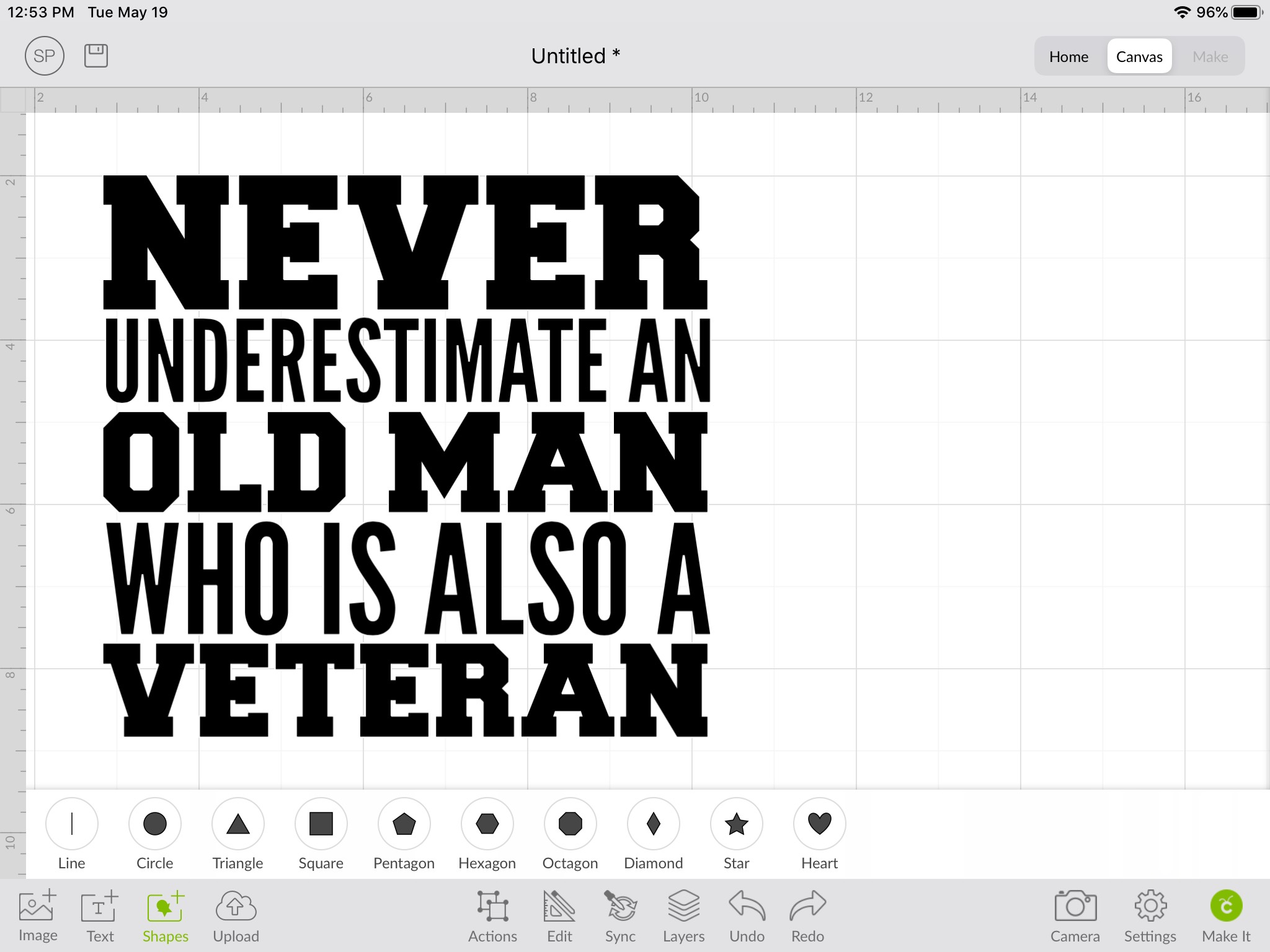 Upload:
Take a Photo
Select from Photo Library
Browse Files
Open Uploaded Images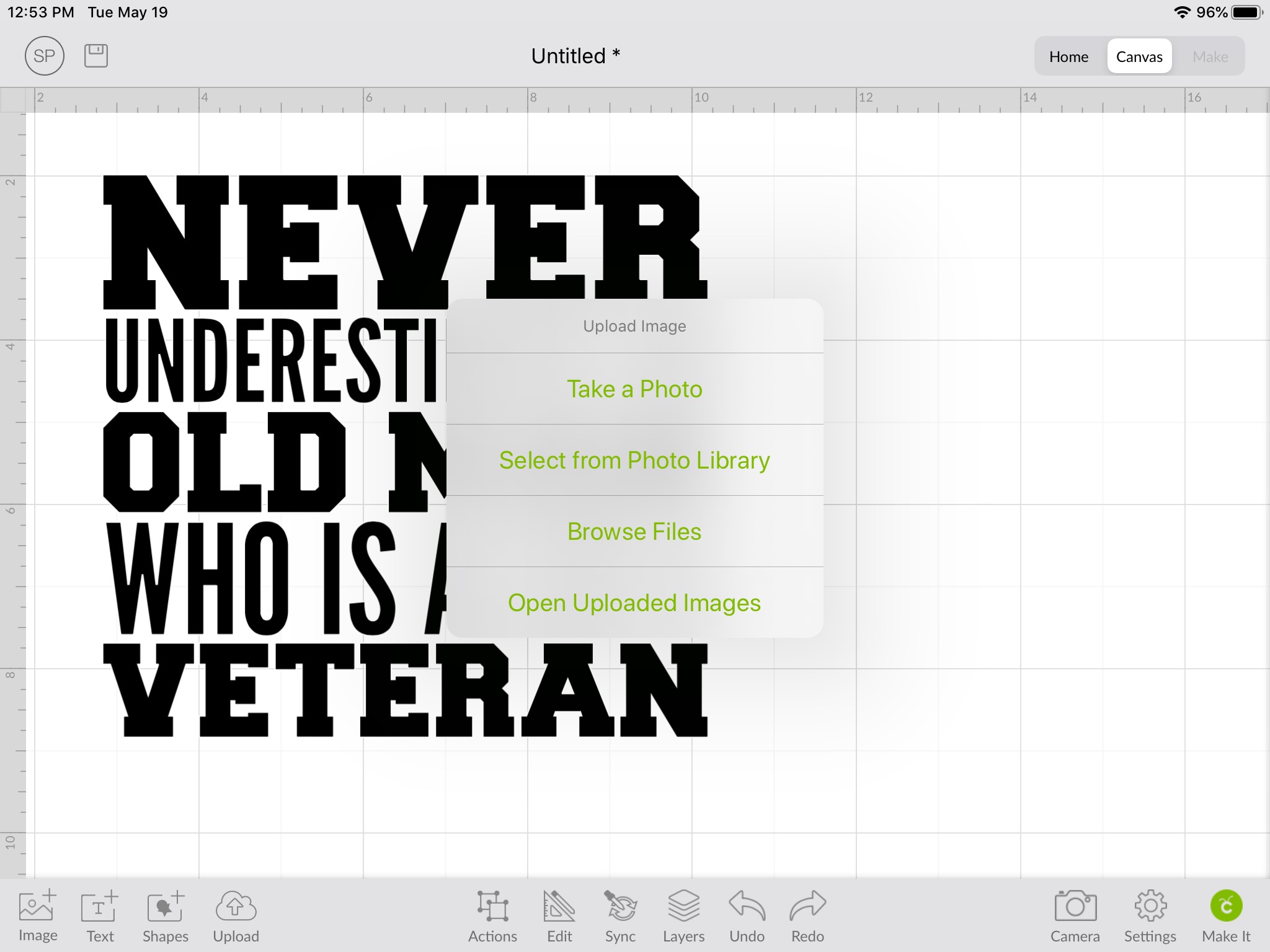 Actions:
Group
UnGroup
Attach
Detach
Weld
Slice
Flatten
Unflatten
Duplicate
Advanced
Hide Contour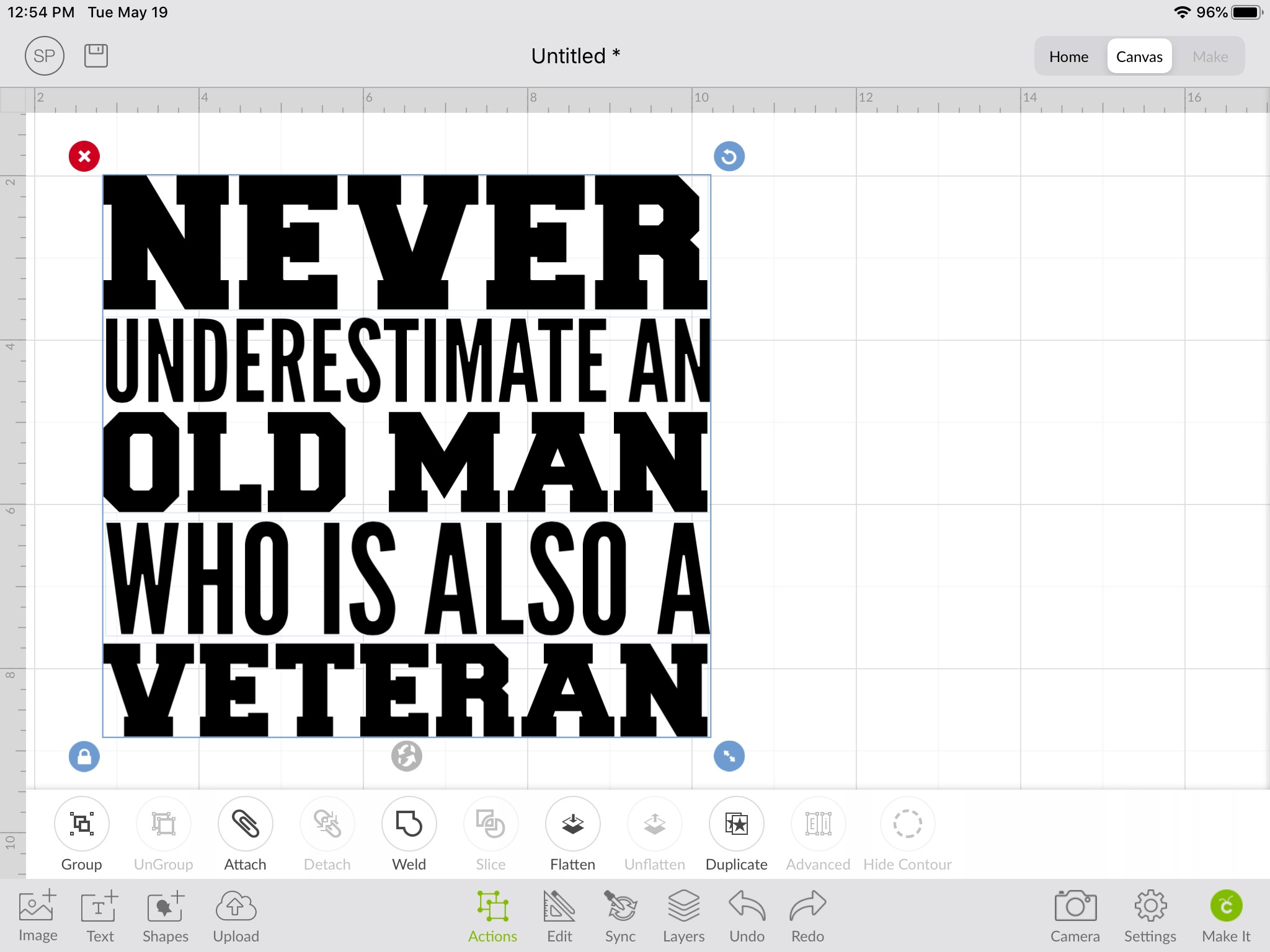 Edit:
Cut Linetype
No Fill / Fill
Width
Height
Rotate
Horizontal
Vertical
H Position
V Position
Arrange
Align
Distribute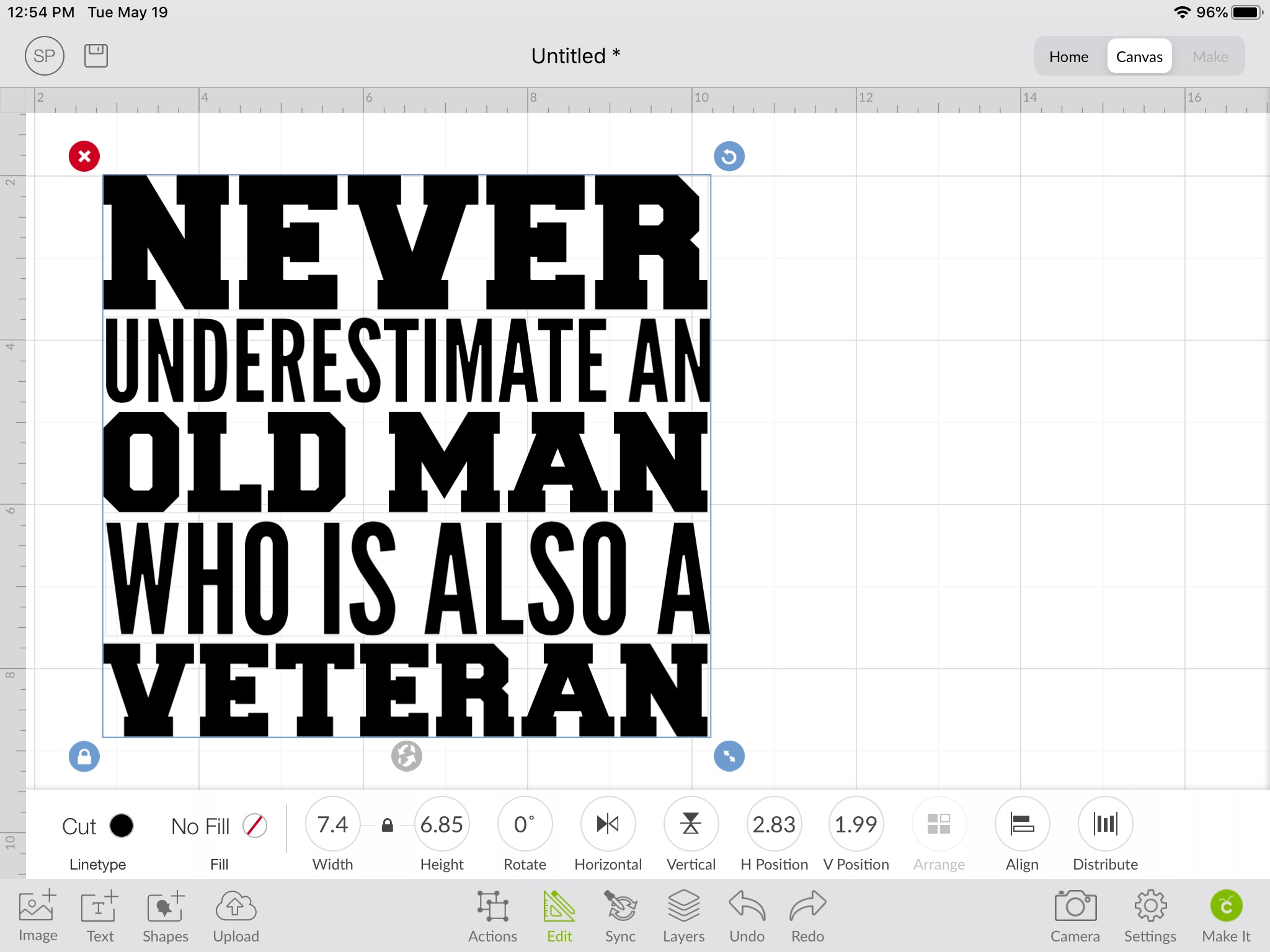 Sync:
Color Sync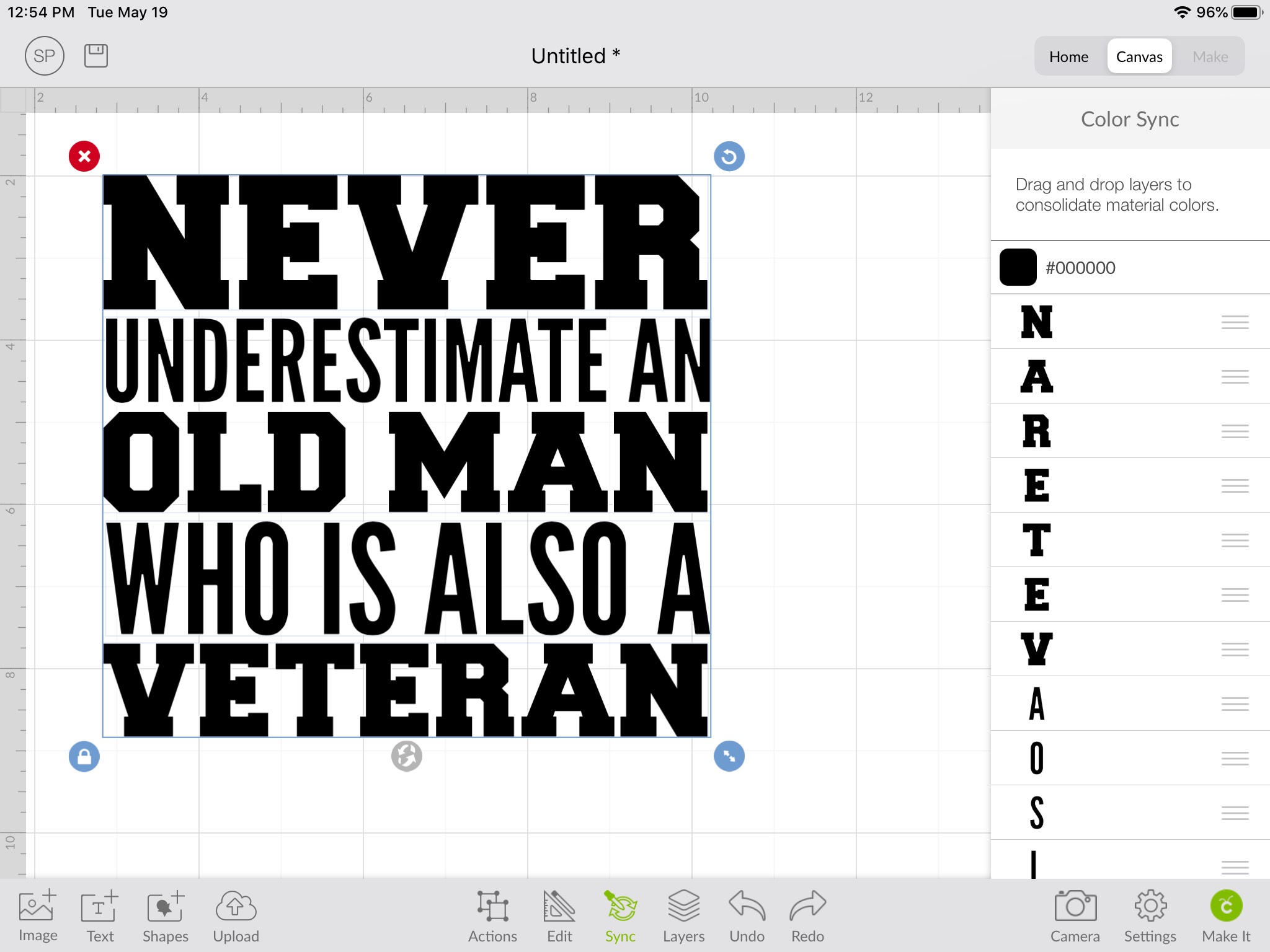 Layers:
Shows all of your design layers.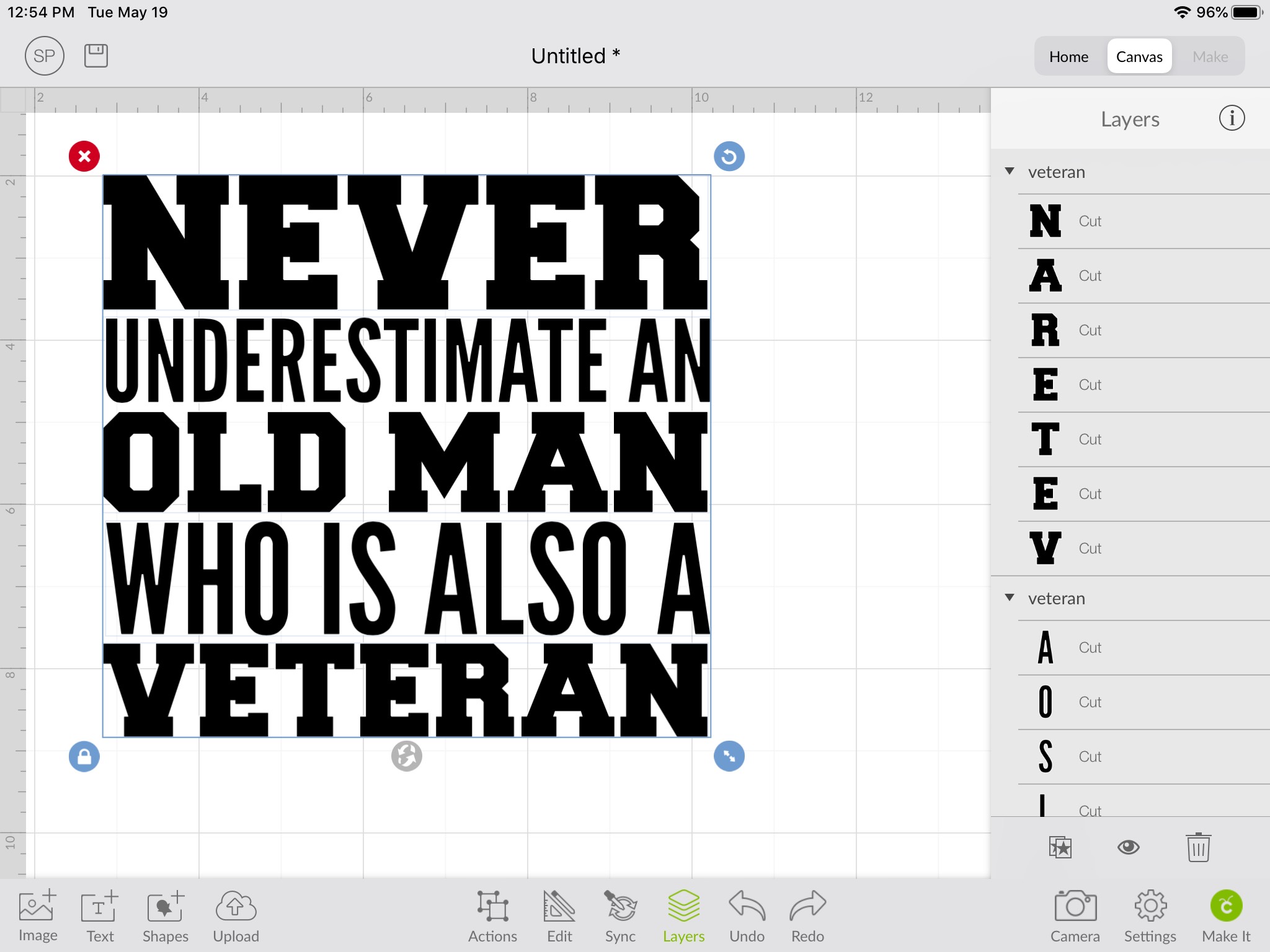 Undo:
Will undo what you did. Will undo one action at a time.
Redo:
Will redo an action that you undid.
Camera:
Opens up your camera to take a photo.
Settings:
Metric Units
Grid
Smart Guides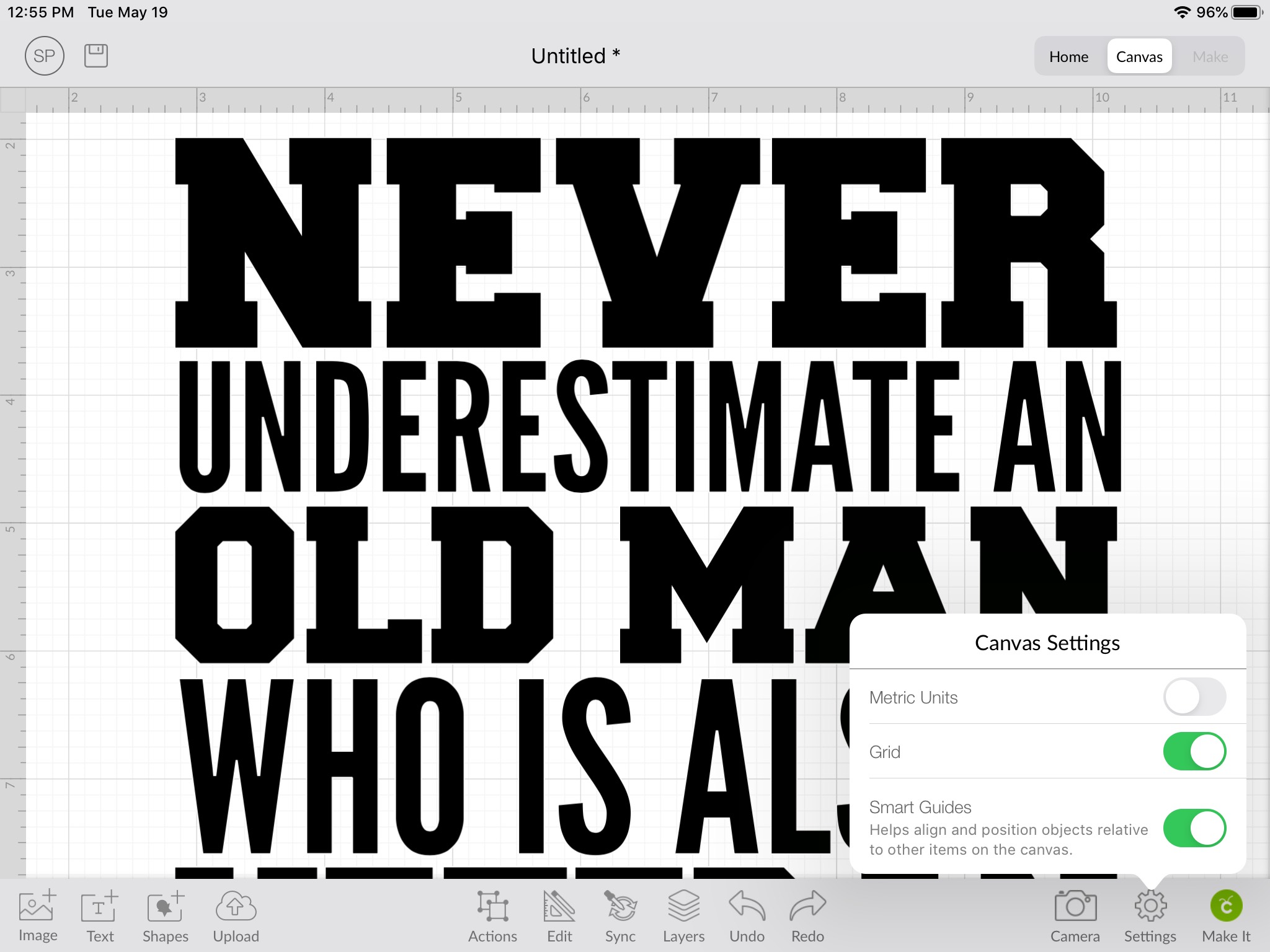 Make It:
Takes you to the Make It screen to send your design to your machine.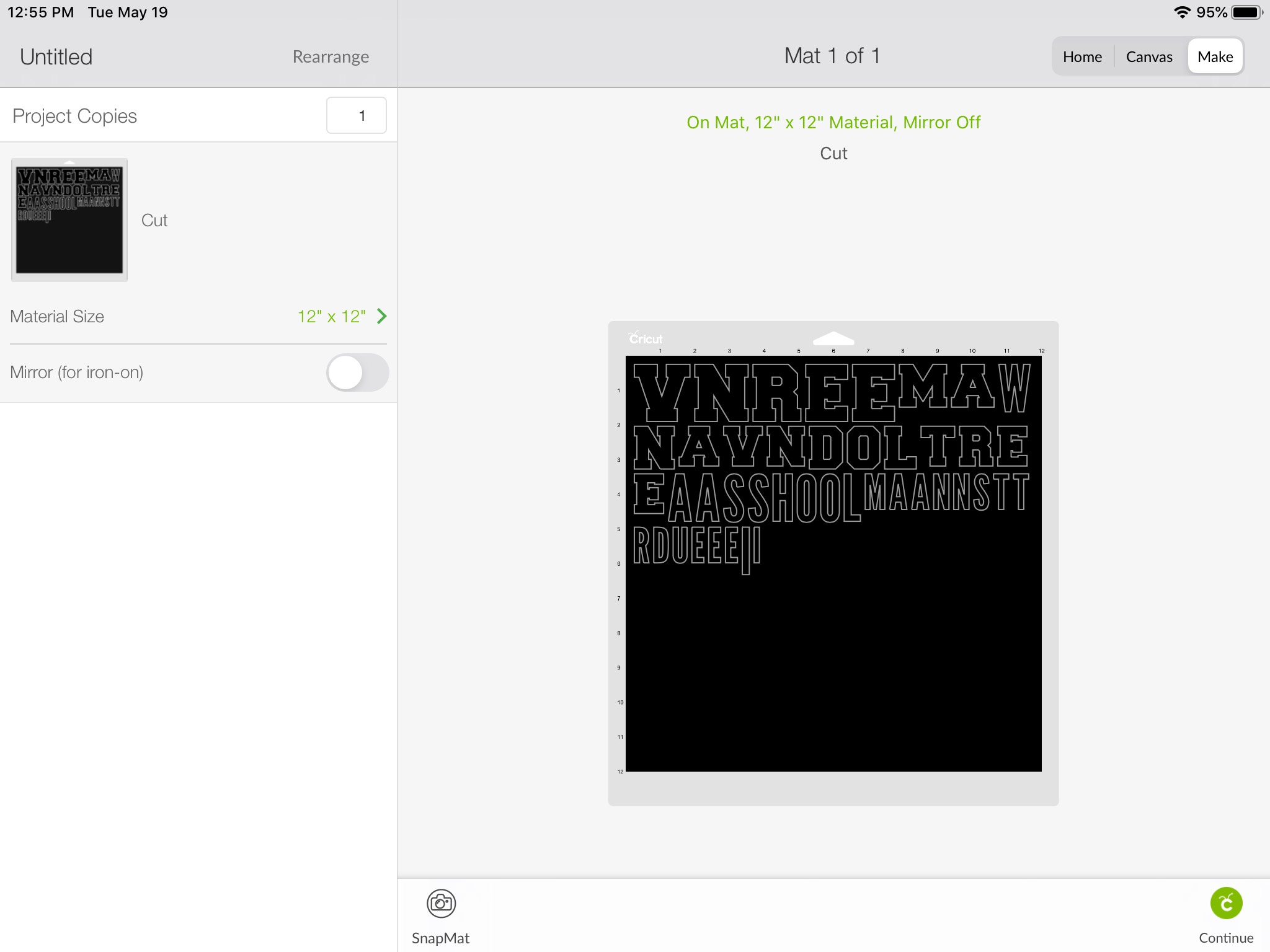 A Helpful Visual Chart of Tool Options (Feel Free To Save and Use As Reference!):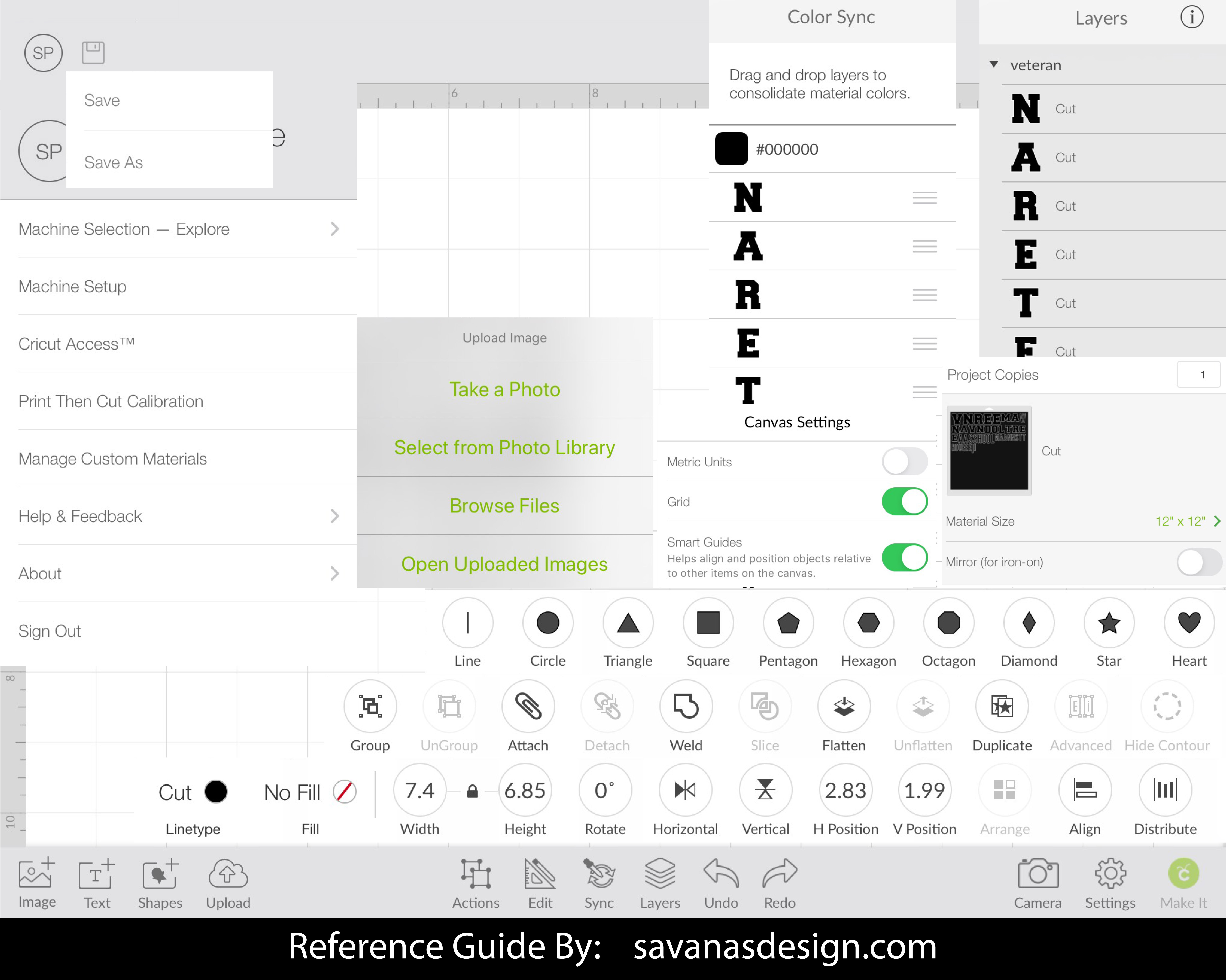 A Few Helpful Hints:
Upload Image Options:
Browse Files: Allows you to open up your files and folders on your iPad.
Open Uploaded Images: Allows you to select from the images you have already uploaded into your Cricut Design Space.
Actions:
Advanced: Allows you to isolate letters on typed out text only.
Hide Contour: Allows you to remove parts of your design while keeping other parts.
Color Sync: Helps organize your layers for when you go to Make It. You can drag and drop layers into each other to merge them to use fewer layer colors or vinyl material.